The monography offers a detailed analysis of the methods for constructing mathematical models of transient non-isothermal flows of gas mixtures, multicomponent fluids, and gas--liquid fluids through systems of long branched pipelines including annular sections. To enhance the presentation clarity, the... (Información más detallada)
496 pp. (Russian).
Libros usados.

Estado: 4+

.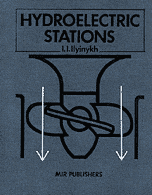 320 pp. (English).
Second-hand book. The general state is rated 8.75 (out of 10): Text: 9.25; Cover: 6.85.
The monograph is summarizing multi-year vast experience in arrangement and operation of intake waterworks in centralized water supply systems.
Based on field studies, the assessment is made for novel approach designs of water inlets, methodology of modernization, capacity augmentation and improvement... (Información más detallada)
506 pp. (English).
Libros usados.

Estado: 4+

. Энциклопедический формат (205мм x 265мм).
Total 9

---
Encargo previo
-- Los libros con este comentario no pueden ser comprados sin nuestra previa confirmación de su existencia. Por ello, el coste de los mismos no se incluye en el coste total de su pedido. En el mismo día que nos envíe su encargo le informaremos por email respecto a la existencia de dicho título, así como de su precio, coste total de su pedido completo.
Los libros marcados con "
En edición
" pueden ser también encargados. Cuando los mismos sean puestos a la venta le informaremos.