URSS. 102 pp. (Ukrainian).
При підготовці зубних техніків, зубних лікарів та лікарів-стоматологів дуже важливо знання особливостей анатомії зуба людини. Воно необхідне для глибокого засвоєння мануальних навичок дентальної реставрації. Уміння зображувати зуб для практикуючого фахівця стоматологічного профілю останнім часом стає... (More)
Whilst reading this book you would learn to:
- Use line-helps to draw the main parts of a tooth;
- Portray different teeth step by step in a variety of overlays;
- Achieve realistic impression with a help of correct reproducing of fissures, cusps, pits;
- Reproduce natural view of teeth using either... (More)
Ayant lu ce livre vous apprendrez:
– Vous servir des lignes-soufflées pour dessiner les élèments essenciels de la dent.
– Reproduire succesivement les dents différentes en leurs appliquations multitudes.
– Atteindre l'impression réalistique à l'àide de reflexion juste: les fissures, tubercules, focettes... (More)
Przeczytawszy tę książkę, nauczycie się:
— Wykorzystywać linie-pomocnicze do rysowania głównych elementów zęba.
— Przedstawiać kolejno zęby w różnych położeniach.
— Osiągać wrażenie realistyczności przy prawidłowym odzwierciedlaniu szczelin, guzków i zagłębień.
— Przekazywać wrażenie naturalności... (More)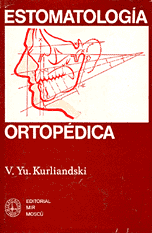 Total 7

---
We draw your attention
that the books marked as "
Advance order is required
" are not available for direct purchase. If some of such books are contained among the books you wish to buy, their price will not be immediately displayed and included in the total sum of your order. Within one day you will be informed (by email about availability of such books and the final price for your order.
The books bearing the mark "
In press
" can be added to your shopping cart, but note that their price and transportation do not contribute to the total cost of your order. This way we will be aware of your wish to buy these books and will inform you when they will be published.