The textbook "The History of Russian Surgery: Selected Pages" corresponds to the basic educational programs of federal state educational standards of higher professional education. The purpose of the new textbook is to help students understand the special role of the history of Russian surgery... (More)
(Russian).
Second-hand.

Condition: 4+

.
Опыт советской медицины в ВОВ 1941-1945 годов в 35 томах Москва, 1952 год. Государственное издательство медицинской литературы.С цветными и чернобелыми иллюстрациями.
Данное издание освещает обширный круг вопросов, которые внесли в медицинскую науку советские врачи на основе научного... (More)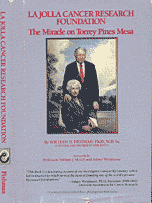 472 pp. (French).
Second-hand.

Condition: 4+

.
Total 5

---
We draw your attention
that the books marked as "
Advance order is required
" are not available for direct purchase. If some of such books are contained among the books you wish to buy, their price will not be immediately displayed and included in the total sum of your order. Within one day you will be informed (by email about availability of such books and the final price for your order.
The books bearing the mark "
In press
" can be added to your shopping cart, but note that their price and transportation do not contribute to the total cost of your order. This way we will be aware of your wish to buy these books and will inform you when they will be published.