This book presents a new numerical method of conformal mapping (the RT-algorithm) based on the R and T procedures. Solutions are given for arbitrary simply connected and doubly connected domains with piecewise - smooth contours. The continuum mechanics, including hydrodynamics, electrodynamics and elasticity... (More)
Cet ouvrage est le sixiàme tome du cours de «Physique théorique» universellement connu des grands physiciens soviétiques Lev Landau, Prix Lénine et Nobel, et Evguéni Lifchitz, Prix Lénine et Lomonossov.
Ce tome traite de la mécanique des fluides, c'est-а-dire de la théorie du mouvement des liquides... (More)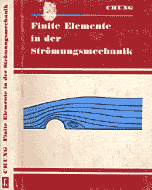 364 pp. (German).
Second-hand.

Condition: 4+

.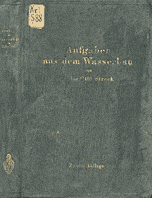 Total 8

---
We draw your attention
that the books marked as "
Advance order is required
" are not available for direct purchase. If some of such books are contained among the books you wish to buy, their price will not be immediately displayed and included in the total sum of your order. Within one day you will be informed (by email about availability of such books and the final price for your order.
The books bearing the mark "
In press
" can be added to your shopping cart, but note that their price and transportation do not contribute to the total cost of your order. This way we will be aware of your wish to buy these books and will inform you when they will be published.