The monography offers a detailed analysis of the methods for constructing mathematical models of transient non-isothermal flows of gas mixtures, multicomponent fluids, and gas--liquid fluids through systems of long branched pipelines including annular sections. To enhance the presentation clarity, the... (More)
320 pp. (English).
Second-hand book. The general state is rated 8.75 (out of 10): Text: 9.25; Cover: 6.85.
The monograph is summarizing multi-year vast experience in arrangement and operation of intake waterworks in centralized water supply systems.
Based on field studies, the assessment is made for novel approach designs of water inlets, methodology of modernization, capacity augmentation and improvement... (More)
496 pp. (Russian).
Second-hand.

Condition: 4+

.
506 pp. (English).
Second-hand.

Condition: 4+

. Энциклопедический формат (205мм x 265мм).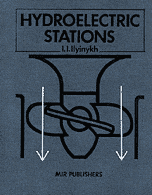 Total 9

---
We draw your attention
that the books marked as "
Advance order is required
" are not available for direct purchase. If some of such books are contained among the books you wish to buy, their price will not be immediately displayed and included in the total sum of your order. Within one day you will be informed (by email about availability of such books and the final price for your order.
The books bearing the mark "
In press
" can be added to your shopping cart, but note that their price and transportation do not contribute to the total cost of your order. This way we will be aware of your wish to buy these books and will inform you when they will be published.